About Hereafter Partners
Hereafter Partners was formed in 2019 by Leslie Jennings Rowley as an umbrella for a variety of conversations, events, programs, curated resources, and ideas around making the end of life process less worrisome and conversations about death, dying, and aging more normalized in today's society.
In her mid forties, Leslie had been attending a number of events about end of life issues, but she realized that when she looked around, she was always the youngest in the room by at least a two or three decades. She'd once worked at an opera company that had fought diligently for the attention of younger patrons in order not to become a "dead" art form. So Leslie was worried that, if more people her age didn't get involved in conversations about end of life choice, maybe policy would stop moving forward when the current advocates died. Beyond that, it seemed that no one her age was even talking about death, dying, or aging. And yet she knew that the issues were touching people in her cohort.
She had helped her father live out his values to his last breath in 2014 and she watched as her husband and sister-in-law dealt with the emotional and logistical labor of their mother's illnesses and death. In both cases, our parents had clearly articulated what they wanted in the end and how things were to go afterward. But what to do was still mysterious and seemed like a full time job to navigate. Hadn't this wheel already been invited? And where can we go to talk about this? So, in May 2019, Leslie invited everyone she knew between the ages of 30 and 60 to "have a discussion about end-of-life options" as a "a mechanism for starting this conversation with those of us caught between parents, siblings, and our own inner voices of fear and confusion."
Fifty three people showed up to that first event!
(And another 120 responded that they would have liked to be there but had other commitments.)
There was a hunger among people in this "sandwich" generation, who were just waiting to be asked (and given permission) to talk about death. Some shared very positive and uplifting personal stories. Some shared worries and questions. But all were grateful to have a safe space where they could discuss what was on their minds and hear how other people were thinking about the same issues.
Hereafter Partners aims to provide—first and foremost—a space where we can discuss our worries and begin normalizing conversations on death, dying, and aging. We also hope to work with our community to curate a set of resources for the many aspects of end of life planning (medical, legal, financial, spiritual, logistical, etc) and tools to help people figure out which items they need to address given their own situation and that of their aging loved ones. Navigating intra-family communications—how to start the conversations about what was important at the end—seemed like the most monumental task facing this cohort. So that is where we plan to start. We hope you will join in the conversation and share with others.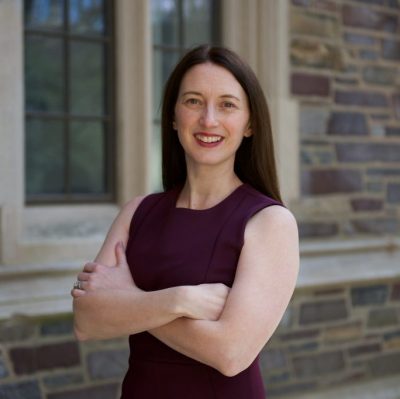 About Leslie Jennings Rowley, Founder
Leslie Jennings Rowley, founder of Hereafter Partners, is a respected organizational engagement leader and content producer with over two decades of experience in mission-driven organizations and a reputation for and track record of building new programs and sustaining key initiatives.
Leslie began her career in the creative arts world—supporting the mission of San Francisco Opera by creating immersive experiences for established donors and the culturally curious alike. She transferred this ability to the educational travel field on the tour operator side of the business, creating itineraries, negotiating with suppliers, developing marketing strategies, and managing operations on the ground for such clients as National Geographic, the Smithsonian Institution, Lindblad Expeditions, and Harvard University and even found herself as part of a consulting delegation to HRH Prince Sultan bin Salman bin Abdul Aziz of the Saudi Commission from Tourism and National Heritage. After helping to navigate her company through the post-9/11 travel industry crisis and livinginternationally to earn her MBA in international business, Leslie was sought by Princeton University to resuscitate a flagging educational travel program. She built, scaled, and managed Princeton Journeys, which, under her 12-year tenure, became one of the preeminent alumni travel programs in the U.S. Throughout the majority of her time as Executive Manager of Princeton Journeys, she concurrently directed all educational activities and programs for alumni and friends of the University, developing with faculty across a variety of disciplines a multi-channel program of online, on-campus, and travel-related educational opportunities for a community of life-long learners.
Wanting to "walk the talk" of perpetual learning, she enrolled in a Ph.D. program in media psychology. Fascinated by how we shape and are shaped by the variety of media we both consume and create, her research has looked at everything from what kind of social influence was at work in the ALS Ice Bucket Challenge and other fundraising schemes, whether teens take selfies as a means of communicating or because of innate narcissism, and what effects the Broadway phenomenon Hamilton may have on urban adolescents' internalization of national identity. Given her academic knowledge in behavioral science and her acumen at starting new ventures, Leslie was tapped to launch the new Kahneman-Treisman Center for Behavioral Science & Public Policy in Princeton's School for Public and International Affairs, and, later, the Princeton Forward Fest ideas festival.
Her passion, however, lies in taking others on journeys—both physical and metaphorical. She loves collaborating with experts in all fields to create experiences to move people, to bring them together in a sense of shared purpose, and to take them from one state of understanding to another. With her super-power of being able to see both the forest and the trees, she can not only envision the touchpoints on that journey but also bring that vision to reality and produce life-changing experiences for whomever organizations need to engage.