End of Life Planning Workshops and Events
UPCOMING EVENTS
Details about event locations will be given to interested individuals.
Reading Discussion – The Five Invitations by Frank Ostaseski
Living Well, Dying Well Book Discussion
Tuesday, September 21, 2021, 5:15-6:45 pm
Online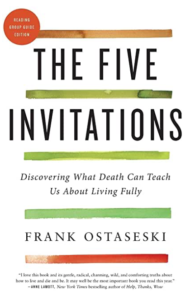 Every other month on the third Tuesday (fourth this month!), join friends old and new to discuss a work of non-fiction, memoir, or maybe even fiction on a topic that is related to aging, caregiving, death, and dying.
This month, we will be reading and discussing The Five Invitations, Frank Ostaseski's meditation on the linkages between death and life. A leading voice for contemplative end of life care over many decades, Ostaseski provides stories that illustrated the transformative power of death while also posing five ways to frame our lives now to bring more fullness to the journey. RSVP to get the link to the free online discussion.
Discussion Leader: Leslie Rowley
You can find the book at your favorite online retailer or brick and mortar bookstore.
New Jersey Funeral Directors' Annual Convention and Expo
An In-Person Event
Wednesday and Thursday, September 22-23, 2021, Times Vary
Atlantic City, NJ
All attendees of the New Jersey Funeral Directors' Annual Convention are welcome to stop in at Booth 502 in the Expo, take a spin on our Wellness Wheel, and share your thoughts on what is missing in the End of Life planning business. We want to know what you wish your clients would know before their end.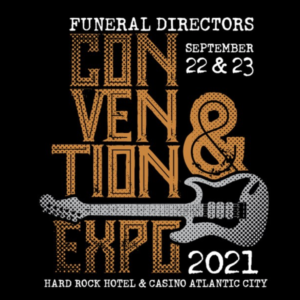 Welcome to Hereafter Partners
Online Webinar
Tuesday, October 12, 2021, 12-12:30 pm Eastern
Online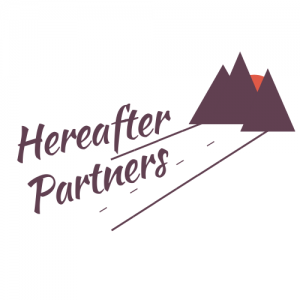 You've been thinking you and your loved ones should "get your stuff together" but it's always been easier to put it off. Come learn what we mean by end of life planning, what your EOLP readiness profile is, and what small steps you can tackle TODAY to begin to put your mind at ease. RSVP to get the link to the free Zoom webinar.
Webinar Leader: Leslie Rowley