End of Life Planning Workshops and Events
UPCOMING EVENTS
Details about event locations will be given to interested individuals.
Double Header: When Breath Becomes Air and The Gentle Art of Swedish Death Cleaning
Living Well, Dying Well Book Discussion
Tuesday, January 21, 2020, 5:15-6:45 pm
Princeton, NJ
Paul Kalanithi's moving memoir draws from his experience as an expert in both neurosurgery and literature, both practices that allowed him to look at the full range of human experience and what it means to for life to have meaning. Many people have entered into "the talk" with friends and family after reading this powerful work. Join us to reflect on what Kalanithi's writing spoke to you.
And, for something a bit lighter…..A new year, a new you. Each year, many of us resolve to pare down and live with less stuff. Join friends old and new to discuss another way to spark joy: the Gentle Art of Swedish Death Cleaning. This could be the year you find peace with your things.
Discussion Leader: Leslie Rowley
Hereafter Partners featured on Focus On
Media Alert
Sunday, January 26, 9:30 am; Thursday, January 30, 9:00 pm; Sunday, February 2, 9:30 am; Thursday, February 6, 9:00 pm
Princeton-area Comcast Channel 30; Verizon Channel 45
Lew Goldstein interviews Hereafter Partners' Leslie Rowley on his cable access television show Focus On. They discuss why it is so important to talk about issues related to aging and death with your loved ones well before the end feels near.
Let's Talk About Death (Sandwich Generation Edition)
A Hereafter Partners Signature Event
Sunday in March/April – TBA
Princeton, NJ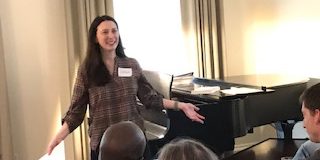 Join friends old and new in an open and safe environment to discuss our worries, fears, and hopes with regards to the emotional, medical, and logistical aspects of end-of-life, for ourselves and for our aging relatives. Intended for those in the 30- to 60-year-old cohort, all are invited.
Specifically focused on those feeling sandwiched between aging parents and our own responsibilities and needs, this is a chance to share stories and ask questions with similarly confused peers.
End of Life: Planning is Everything
A Special Public Event with Dorothy Mullen, Suppers Programs
Tuesday, August 13, 2019, 7-8:30 pm, Princeton Public Library, 65 Witherspoon Street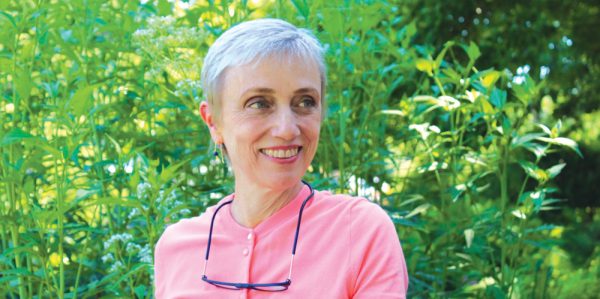 In collaboration with the Suppers Programs, Hereafter Partners produced an end of life literacy event featuring spokespeople with messages regarding palliative and hospice care, estate planning, our legal rights as of August 1 under the New Jersey's Aid in Dying for the Terminally Ill Act, legislative update on medicinal marijuana, and how to prepare ourselves and our loved ones. Speakers gave brief presentations and took questions on a host of end of life planning issues.
Planning Partners:
Leslie Rowley, Hereafter Partners
Dor Mullen, The Suppers Programs
Stephen Goldfine, MD, Samaritan Healthcare and Hospice
George Luciani, CFP,President, Covered Bridge Advisors
Kim Callinan, CEO, Compassion & Choices
Vincent Leonti, MD, Princeton Integrative Health
Roger Martindell, Attorney, Princeton
Chaplain Ted Taylor,Funeral Consumers Alliance
New Jersey Victory Party
A Special Event with Compassion & Choices
Sunday, September 15, 2019, 3:00-5:00 pm
Princeton, NJ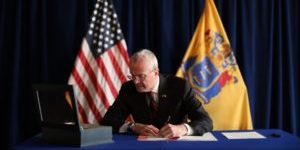 Hereafter Partners is pleased to promote an event by Compassion and Choices, the national not-for-profit organization dedicated improving end of life care, expanding options, and empowering everyone in their end of life planning.
In August 2019, New Jersey became the ninth jurisdiction in the U.S. to allow medical aid in dying for the terminally ill. The signed legislation that ushered in this reality marked the culmination of seven years of on-the-ground organizing by Compassion & Choices and action by volunteer advocates. Join C&C supporters and other interested New Jerseyans to celebrate this victory for those who fear suffering needlessly in our state.